A heartfelt THANK YOU to all of our supporters of our first Walk For CASA event held on Saturday, May 15th!  We had an amazing turnout! We were able to meet new CASA supporters and visit with long time volunteers! So great to see all the smiling faces!!! It was inspirational to see folks walking all over the county including The Girlz Squad who ran the stairs at Seacliff, The Mamas hiking in Wilder Ranch, the UCSC Kappa Alpha Thetas in Santa Cruz and of course The Friends of CASA, The CASA Board, Staff, and Advocates who met us at Elkhorn Slough!
We raised an amazing 161% of our financial goal, over $37,000! 
All proceeds from this event support CASA of Santa Cruz County's mission to match every foster youth referred to us with a trained volunteer Advocate within 20 days. COVID has been especially hard on our foster youth, with increased isolation, challenges with education, and homelessness.
CONGRATULATIONS to our winners of our prize drawing:
Anna Rubalcava 
Leroy Elkin
Heidi Gomez
(Heidi, an Advocate, generously donated her $100 Fleet Feet gift certificate to one of our local foster youth in need of shoes!)
We can't wait to see you all again next year!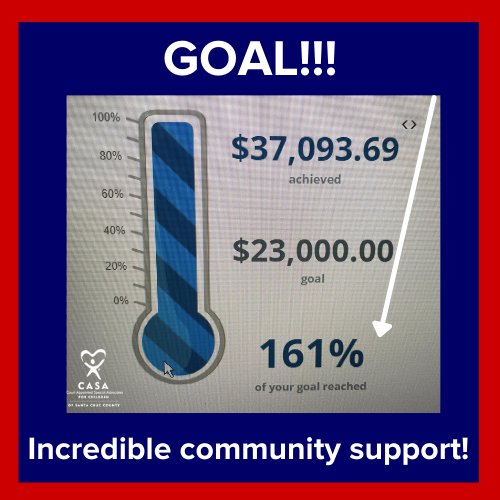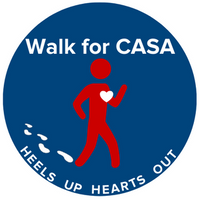 Walk For CASA 2021 Slideshow